-Thanh performed at Pint of Science 'Physicist to Physician: where two sciences meet' in London, in May 2022.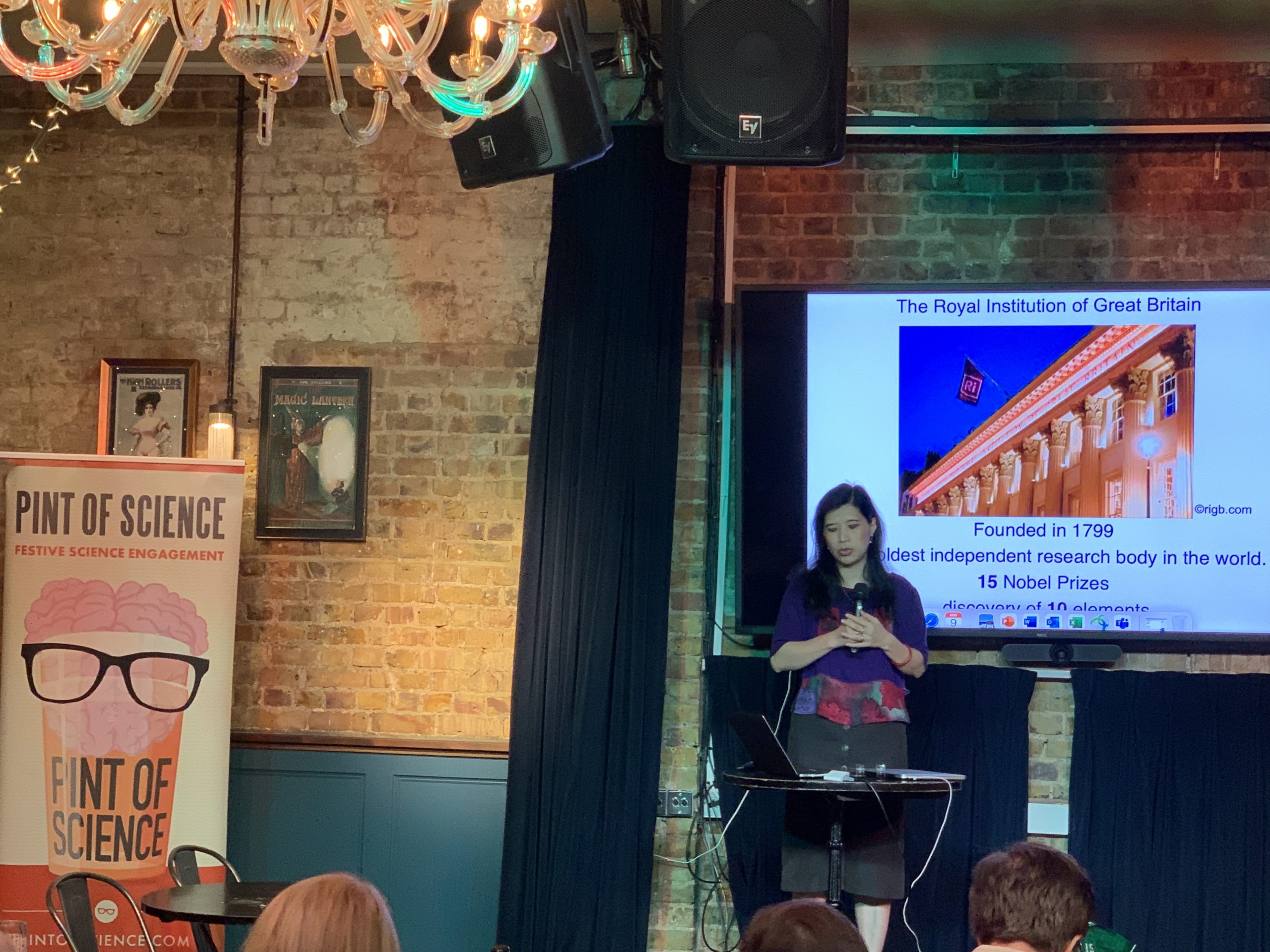 -In response to huge surge Covid-19 recently in Vietnam, Thanh joined Covid Task Force, The Association of Vietnamese Scientists and Experts (AVSE) Global in Jul-Nov 2021. She has contributed to the effort in fund raising for Joining Hands event to receive 102 B VND ($4.5 M) for Ho Chi Minh city in fighting the pandemic. In collaboration with AVSE members, she has helped in securing £500,000 worth of medical equipment to support Vietnam announced by Prime Minister Boris Johnson during the call with Prime Minster Pham Minh Chinh in Nov 2021. The donation will be procured and delivered through Unicef, in discussion with Ministry of Health. The work of the Covid Task Force has been awarded a Certificate of Achievement by Vietnamese Prime Minister Pham Minh Chinh.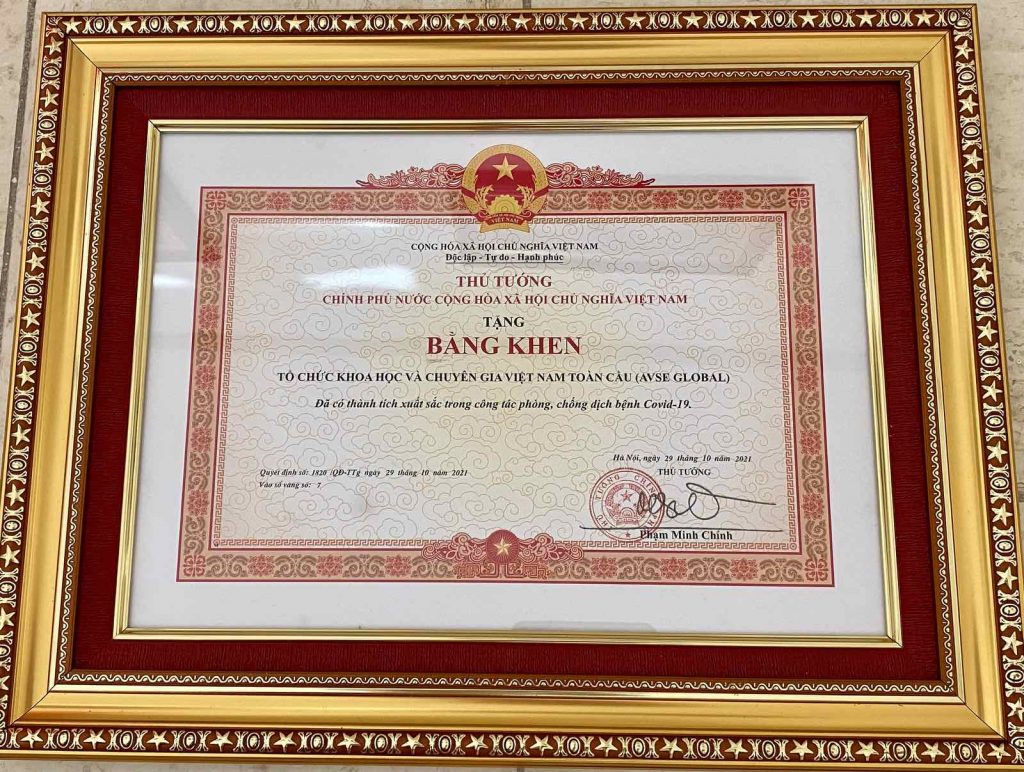 -On the 19th December 2020, Thanh was elected as President of The Vietnamese Intellectual Society in UK & Ireland.
-On 29th October 2019, Thanh delivered her Royal Society Rosalind Franklin Award Public Lecture on "Nanomaterials from Bench to Bedside" at the Royal Society, London, UK.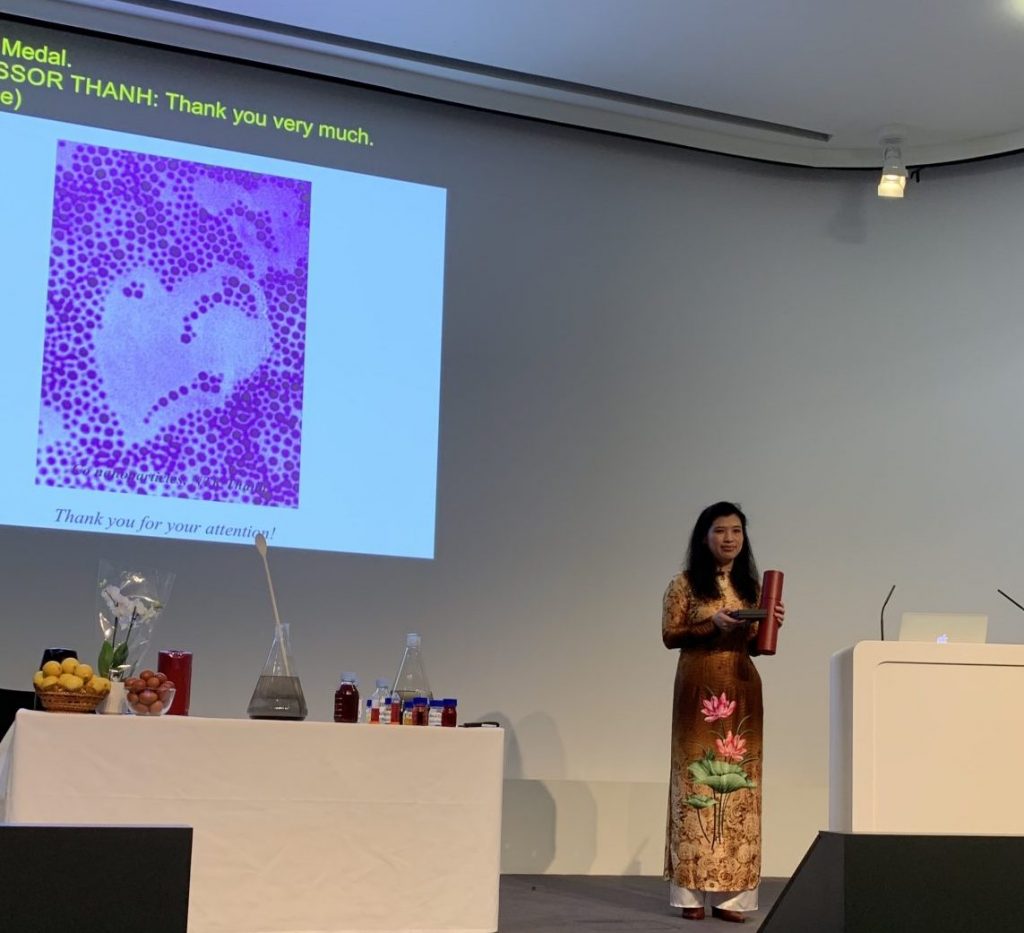 -The founder of Vietnam Young Academy, co-founder of Global Young Academy, Thanh participated in the 2019 World Science Forum (WSF) held in Budapest, Hungary from 20-23 November 2019.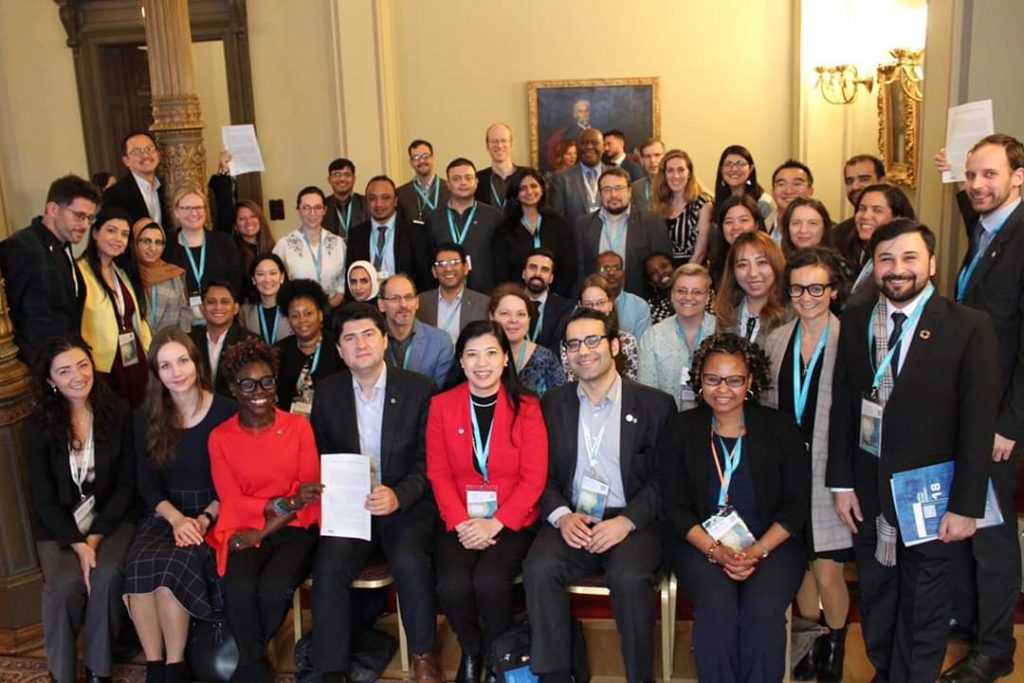 -In Aug 2019, at the Nanomaterials for Healthcare Meeting, the Inaugural Conference of the Vietnam Young Academy (VYA) and the 4th Worldwide Meeting of Young Academies, Thanh made demonstration for 70 high school children from Da Nang city and Quang Nam province in Vietnam how to make gold nanoparticles and the effect of protein (egg white) on their stabilisation.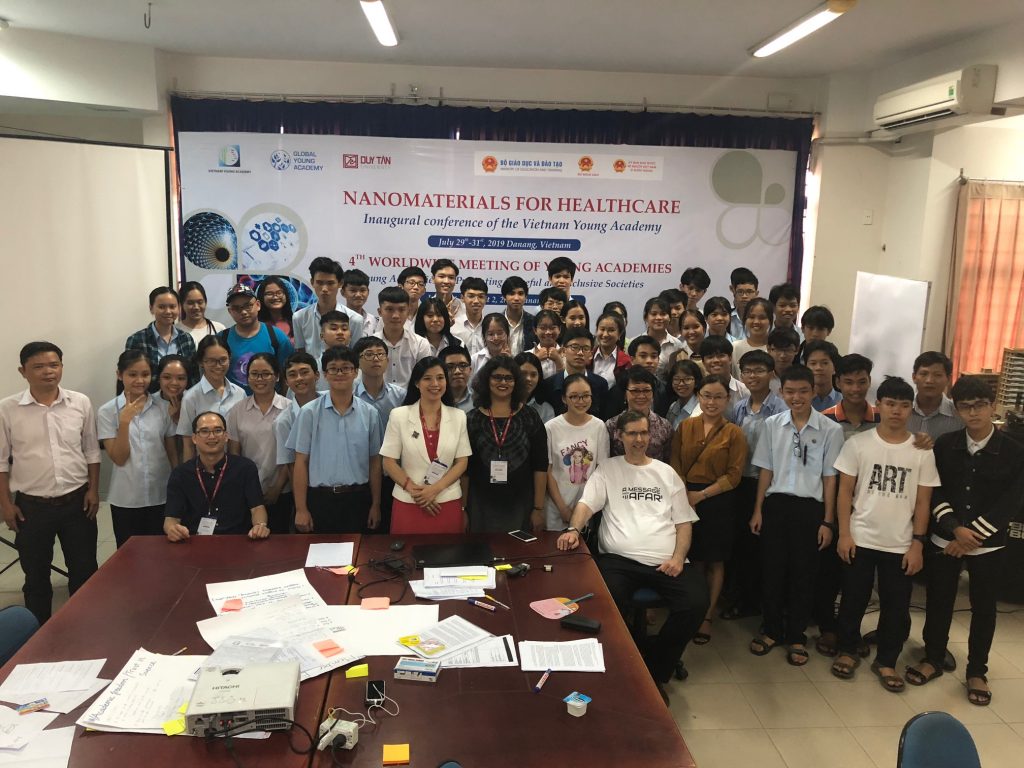 -In Jan 2019, Thanh delivered UCL Lunch Hour Lecture on "Nanomterials tackling the global health challenges"
-In Sep 2016, Thanh was invited to take part in workshop 'Broadening the scope of science advice' organised by the Global Young Academy, the International Network for Government Science Advice (INGSA) and the Joint Research Centre of the European Commission (JRC) and 2nd INGSA Conference on "Science and Policy Making: towards a new dialogue" in Brussels, Belgium.
-In Nov 2015, Thanh presented Vietnam Young Academy in 2nd Worldwide Meeting of Young Academies Co-organized by the Global Young Academy (GYA) and the Young Academy of Sweden (YAS) supported by the European Commission's Joint Research Centre (JRC) at the Royal Swedish Academy of Sciences in Stockholm, Sweden.
-Thanh presented Michael Faraday's work in Small for Royal Society Science Stories) which chart 350 years of scientific publishing at the Royal Society.
-On the 2nd, Nov 2014, Thanh founded Vietnam Young Academy, in Halong city, Vietnam
-In July 2014, Thanh presented GYA at European Commission's Joint Research Center (JRC) – EASAC (The European Academies Science Advisory Council) – GYA workshop to facilitate an interactive debate on creative and innovative approaches to address complex societal challenges in in Brussels, Belgium.
-In Nov 2013, Thanh presented GYA at EURAEXESS Researcher in Motion Conference "Raising Researchers' Voices: opinions on jobs, careers and rights" in Brussels, Belgium.
-Thanh was a GYA's Young Scientist Ambassador, her endeavour is to bridge the international scientific gap by facilitating cultural, scientific, intellectual, or educational interactions between developed and developing countries.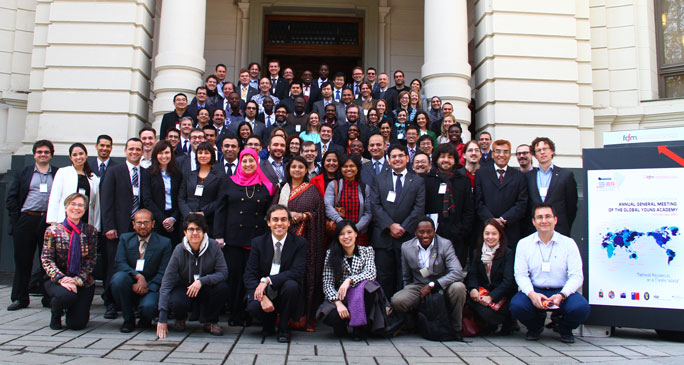 -In Nov 2012, Thanh was invited to Women Champions in Science event by Professor Lesley Yellowlees MBE FRSE FRSC President of Royal Society of Chemistry.
-Thanh undertook an academic secondment at BIS (UK Dept for Business, Innovation and Skills) to review the support for EU funding programmes for FP7 and Horizon 2020 (2014-2020).
-Thanh was nominated by the Royal Society to represent the Society at "Voice of the Future 2012" event in the House of Commons, March 2012 . A unique opportunity for young scientists and engineers to participate in a Science Question Time with the Minister of Universities and Science, Rt hon David Willets MP, and the Shadow Minister for Innovation and Science, Chi Onwurah MP
– Thanh was very happy to be selected to take part in The Royal Society and Government Office for Science Civil Servant-Scientist Pairing Scheme 2011 on EU and International Innovation Policy, Dept for Business, Innovation and Skills
– Thanh was the lead exhibitor of the "Nanoscale Science: A Giant Leap for Mankind" exhibit at 350th celebration of the Royal Society at their 2010 Summer Science Exhibitionin London, UK. New Scientist picked our exhibition as one of the best of the Royal Society's Summer Science Exhibition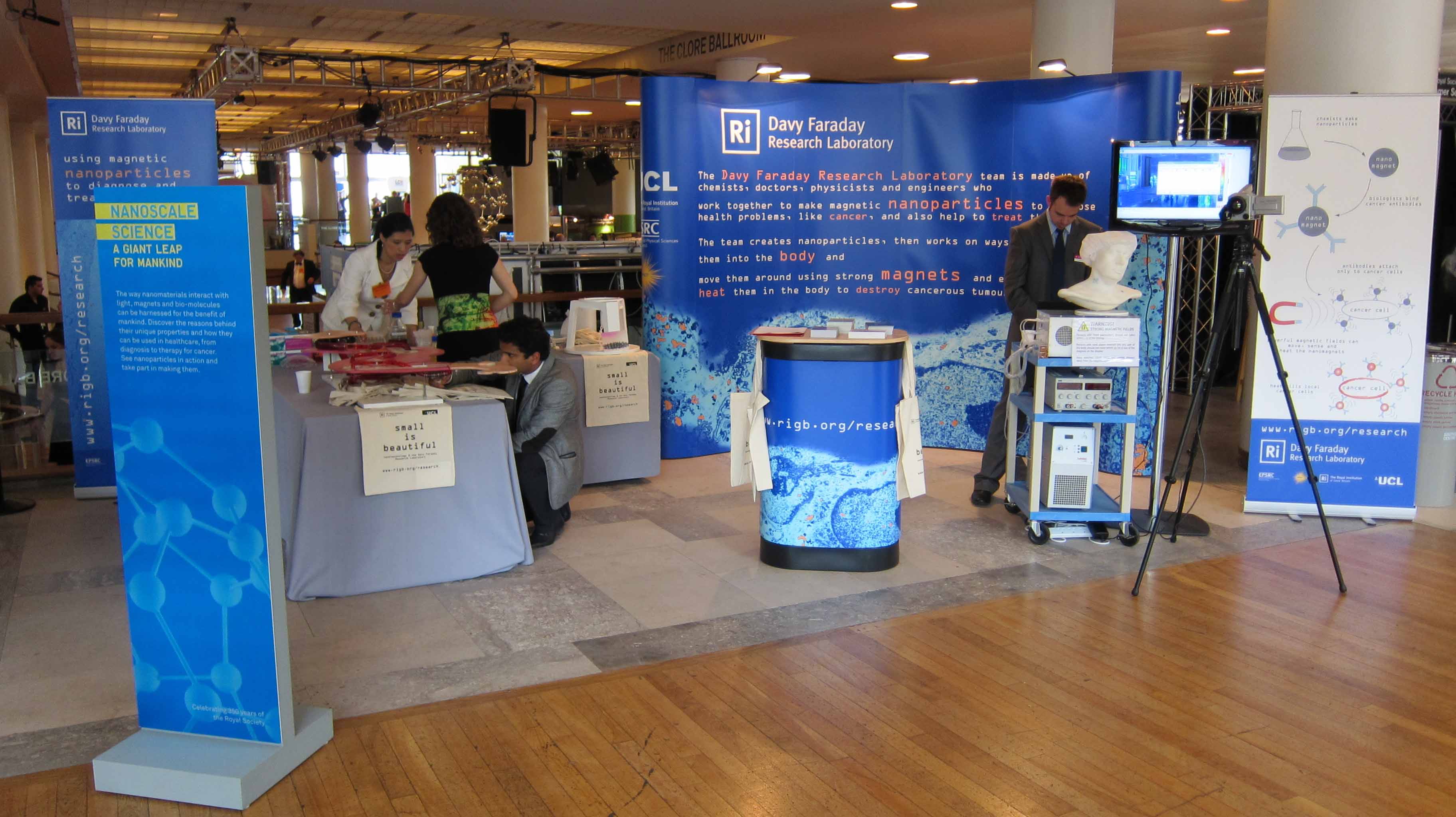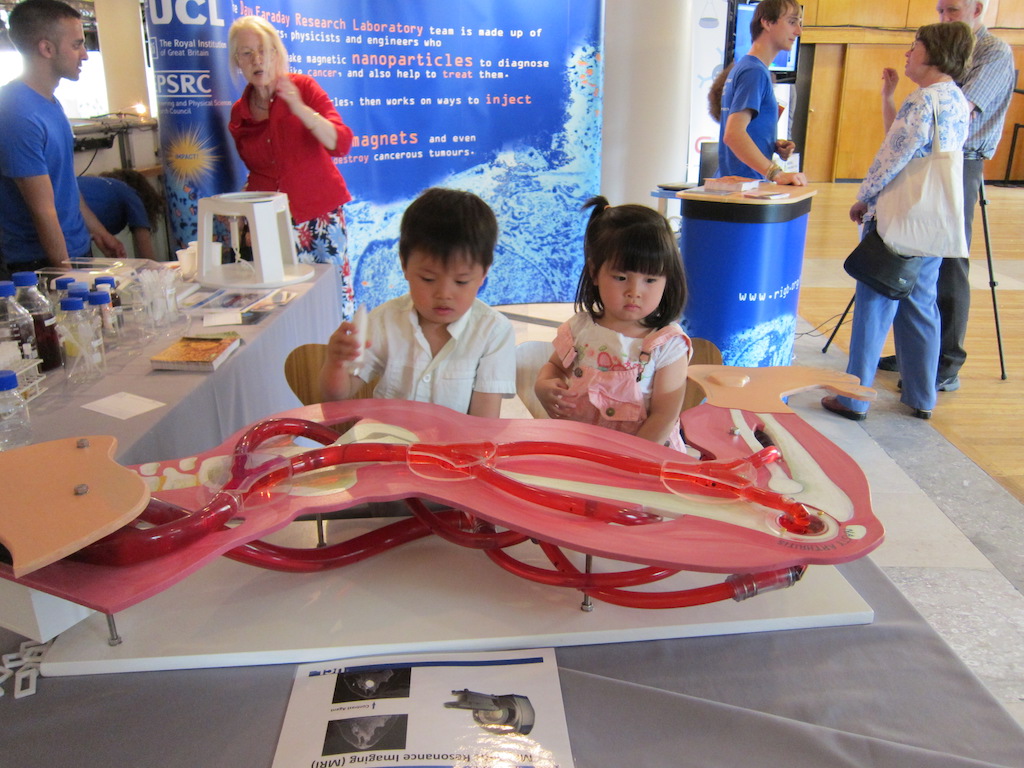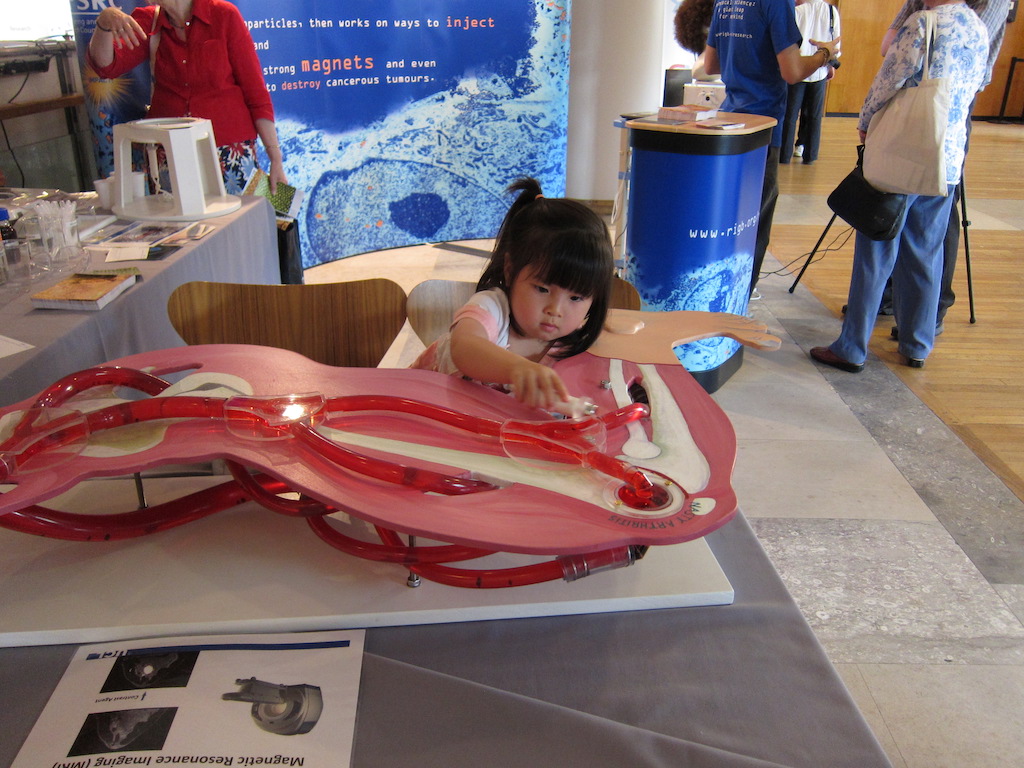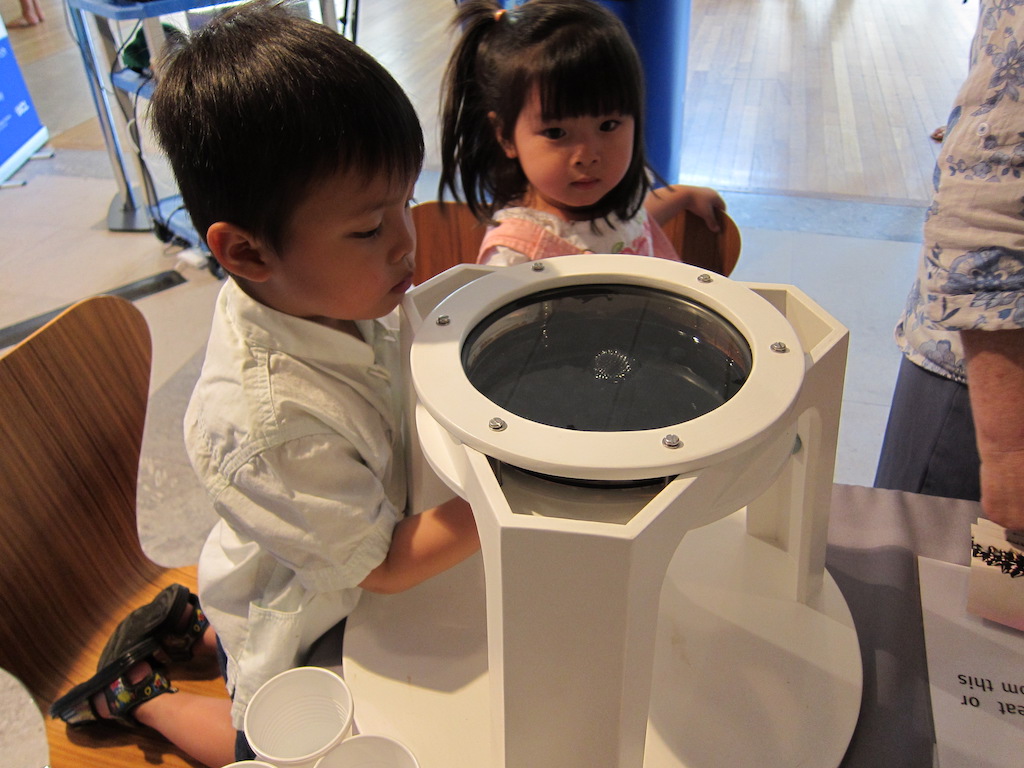 – Thanh was nominated by The Royal Society to represent The Society at the Interacademy Panel(IAP) confererence of young leader in STI at the world economic forum's "Meeting of the New Champions 2008" in Tianjin, China, September 2008. She was invited to be a discussion leader in "The Next Wave for Nanotechnology" panel at the conference.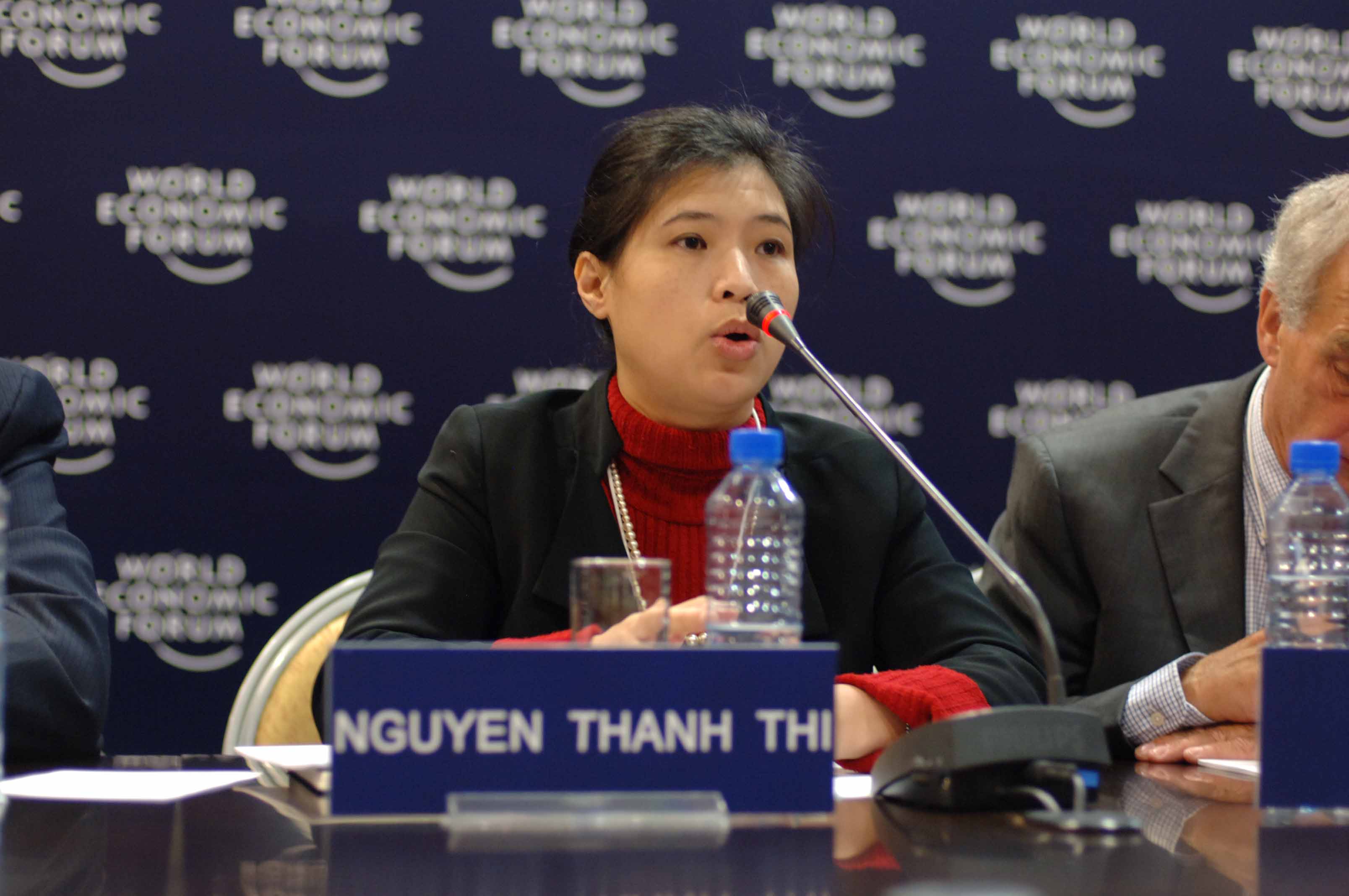 –Global Young Academy (GYA): Thanh is a Founding Member
In Nov 2007, Thanh was paired with Mr Andrew Miller, Chair of the Commons Science & Technology Select Committee, Labour MP for Ellesmeer Port and Neston
Mr Miller has spent a day to synthesise nanoparticles in Thanh's lab. He said: "The research on magnetic nanoparticles and their properties and potential applications in biomolecular and medical research being undertaken by Dr Nguyen T. K. Thanh and her team is, for many lay people, very hard to comprehend. I doubt whether more than a handful of my Parliamentary colleagues realise the potential benefit to human health arising from this research and it is vitally important that more is done to inform the whole society of its value."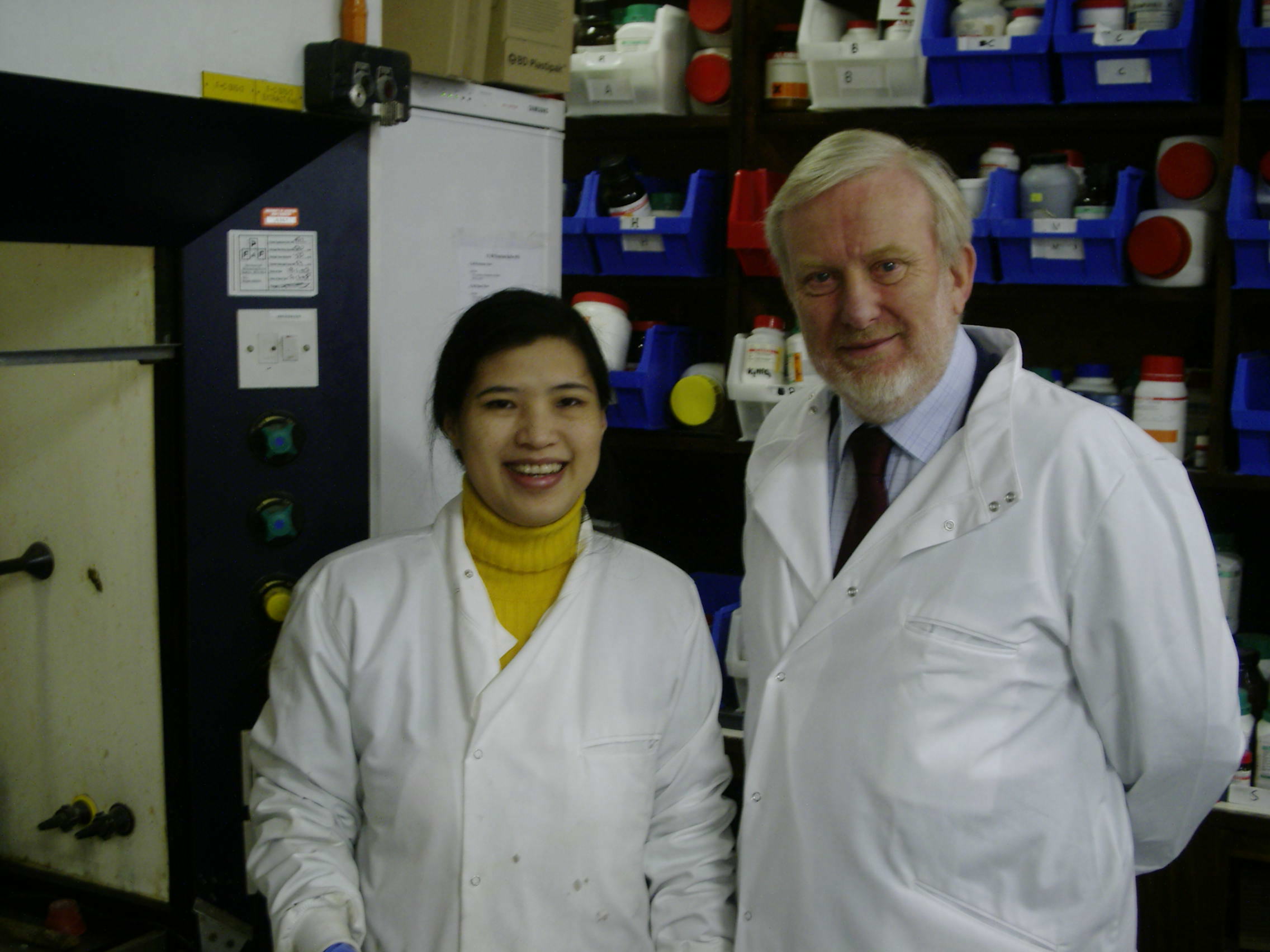 Nanomagic exhibit at British Association Festival of Science, Liverpool, September, 2008: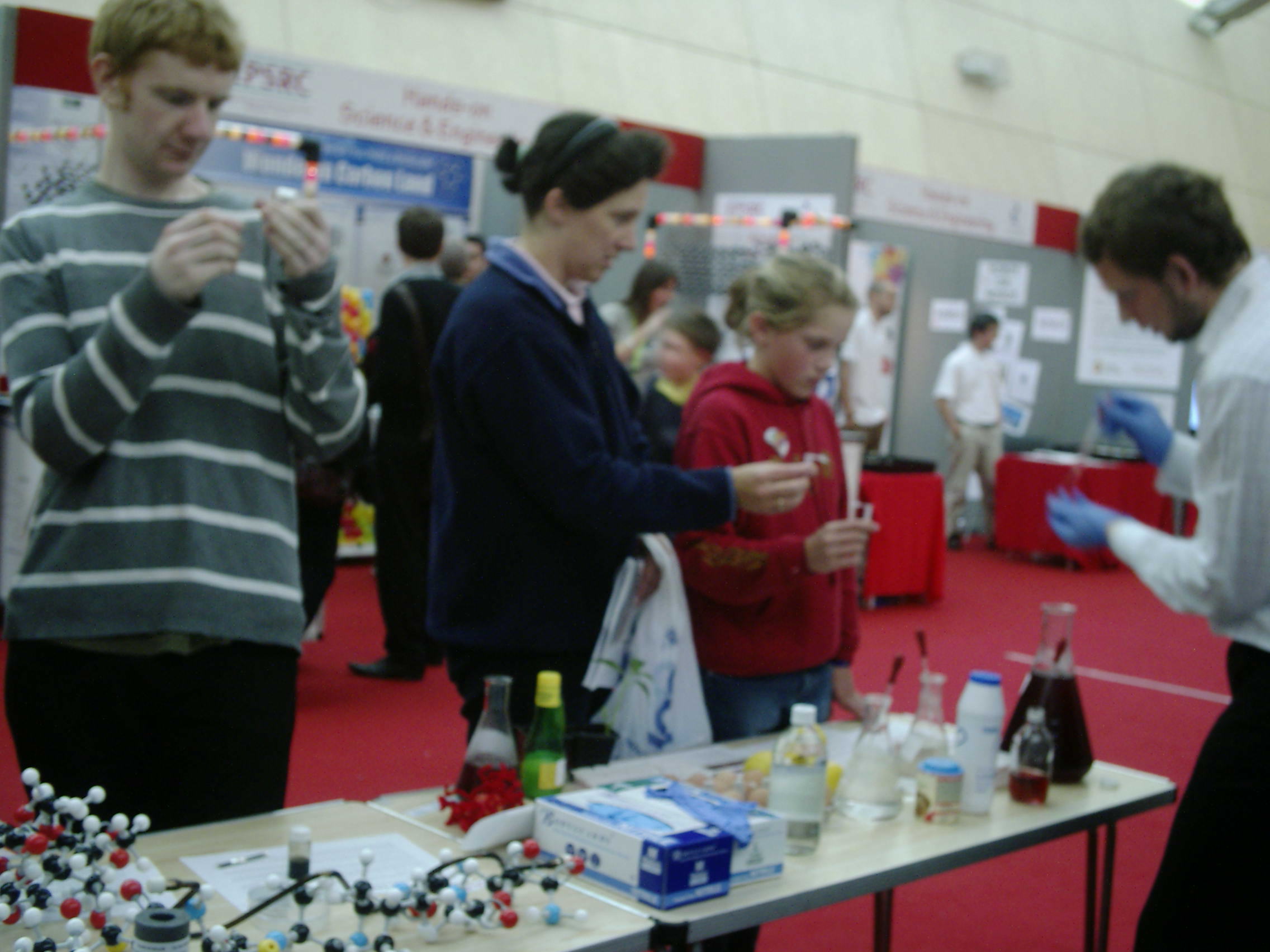 Thanh is invited by the Royal Society to UK research: building bridges, building prosperity discussion between the Rt Hon Dr Vince Cable MP, the Secretary of State for Business, Innovation and Skills, with President of the Royal Society, Sir Paul Nurse, and Roland Aurich, Chief Executive of Siemens in the UK as they consider the strength of UK research, the role it can play in driving the future prosperity of the UK and the important related issues of worldwide mobility of talent, openness of data and freedom of speech, July 2012, The Royal Society, London, UK
Thanh was invited to Global Challenges Solutions from Science, RSC's Parliamentary Links Event, June 2011, The house of Commons, London, UK
Thanh was invited to UK Launch of the International Year of Chemistry, January 2011, Palace of Westminster, London, UK
Thanh was invited to RSC Women Sharing a Chemical Moment in Time. This event forms part of International Year of Chemistry, January 2011, London, UK
Thanh demonstrated how to make nanoparticles to public on Family Fund Day (4/2010) and Member Day (5/2010) at Royal Institution of Great Britain
Thanh gave a Christmas Biology Lecture entitled: "NanoMagic" to sixth-form students, School of Biological Sciences, University of Liverpool, December 2008.